This post is about nails and well douchiness.
Are you following me on twitter? No, that's ok because I'm about to regurgitate it here.
In August: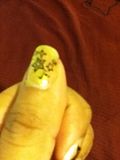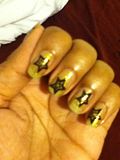 L-R: Nails Stamps and Crackle Polish
( Read more... )
This week: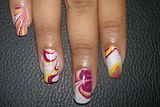 This week I got her to marble my nails.
HecklerSpray this morning made me laugh.
"Rolling Stone, that bastion of cocking arsewipes has decided that not
only do they have the self-congratulated intelligence to judge what is
good, and what is bad, but they've even decided to tell everyone what
their opinion is."
It's funny and ironic since this is exactly what HecklerSpray does. However, it's mostly funny because it's true.
( Funny People )
Oh Oh! I was looking at an
olddd Seto pimp post I had done
, I wasn't into K-pop then and even when I looked at Full House I didn't remember that I had translated that. So even though D-Date was supposed to have a collab with Choshinsei, and even though he's probably done drugs with G-Dragon, I'm just going to pretend he's a SHINee fan.