Someone requested a translation of a Taemin as I searched for it, I ended up downloading the entire magazine, and what do I find on the opposite page? D-date!! So I ended up getting like 6.
Bell said she hadn't seen this around and I have no idea.
There's a running section where you basically imagine what it would be like to date ideal versions of D-Date.
You know, highly photoshopped, scarf-wearing guys who think that as you go on a shopping date, it will feel like the two persons' sense are becoming one. <- ok that last part is just Seto. Whereas, Igarashi would like to go to a department store and play around in/ with women's clothes. Although nothing can top the movie date IMHO.
I'm missing one, if you have it, please add it. (looking at vichi)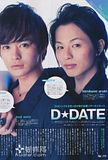 ---------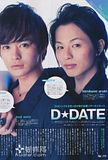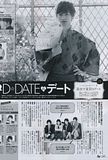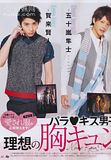 Edit: