Ok, I've got a bunch of stuff to talk about, but, I've been way toooo busy. So probably people on my f-list haved posted about it and I missed it.
I'll post again on Sunday? lol hopefully.
Um...
lol I doubt I can remember all the things I wanted to babble about.
So Jun and Kei finally had their "
major debut
" as Alma.
( Dear Tomato-san, NO NO NO. )
MORE PIX
HERE
I've had such a hard time picturing that Ryo and Shirota could be friends.
Well jojo, I still do.
( The photo JE/WE don't want you to see. )
ShiroJun
Eduardo,
some druggie
, Jin, Shunpei,
Shinjo!Yuu
Esteban, 鶏がら!Ryo >_>
Let's use this to transition to D-boys
( Read more... )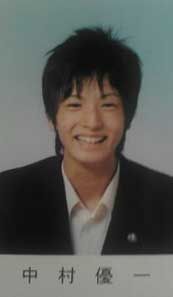 And
Miki took Yuuichi to NY.
I was pretty upset about this. As I had planned to take Yuuichi to NY, if he behaved.